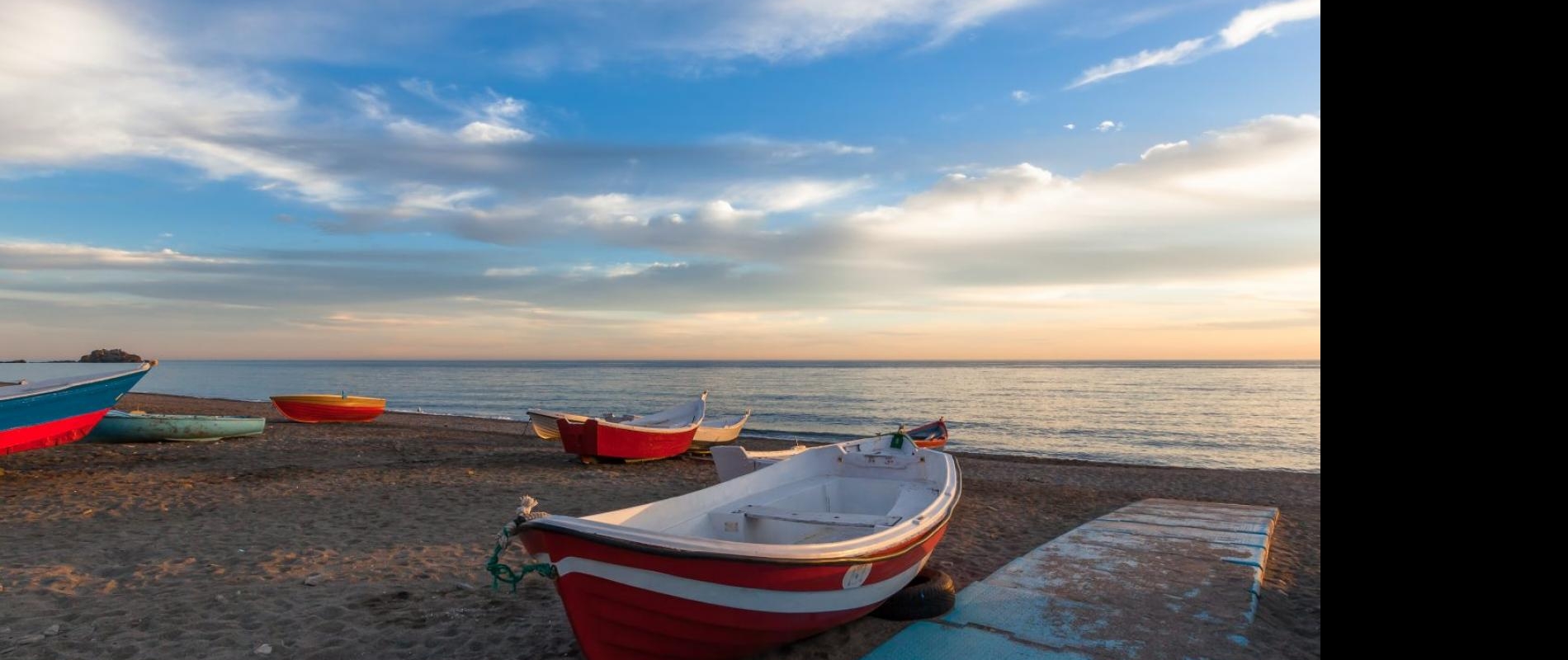 Welcome to
Costa Tropical
Spanish holiday makers have been keeping this beautiful coastline to themselves for good reason – move here for dramatic scenery, glorious sunshine year-round and authentic Andalucían charm.
The Costa Tropical is a beautiful stretch of Andalucían coastline located in the province of Granada. The least well-known of the Costas, this coast was named after the abundance of tropical fruit it produces. Fruits such as chirimoya, mango, kaki, níspero, papaya, guayaba, and avocado are grown here, thanks to the subtropical microclimate which sees over 320 days sunshine a year and an average temperature of over 20 degrees. The scenery is dramatic: rugged cliffs, hidden coves and broad beaches of fine golden sands are backed by the snow-capped peaks of the Sierra Nevada, meaning you can go skiing and visit the beach on the same day. Olive and walnut groves blanket the foothills, while almond, cherry, and cypress trees fill the air with their heady fragrance.
Several of the beaches in this area (Playa Granada, Carchuna, and Torrenueva) have won blue flag awards for their excellent facilities, cleanliness, the quality of their seawater, and variety of sea life including protected marine life. The Costa Tropical is home to some amazing fish species, not to mention whales, dolphins and mollusks. If you want to view these animals up close in their natural habitat you can book a guided scuba diving expedition, offered at several locations along the costa.
With such warm, clean waters it's no wonder water sports such as these are so popular – whether its diving, paragliding, surfing, or simply messing about on boats, there are plenty of opportunities to enjoy outdoor activities in breathtaking surroundings here. Head to the local towns of Almuñécar (La Herradura), Salobreña, Motril, Castell de Ferro and La Rábita to take part in these sports plus golf, tennis, squash and horse riding.
The towns themselves are worth the visit – these whitewashed coastal villages ooze romance and authentic Andalucían charm. Almuñécar and its neighbouring village, La Herradura, are overlooked by the Moorish Castillo de San Miguel. Here, you can explore narrow, winding streets which take you past little shops and tapas bars, most of which will give you a free tapa when you order a drink. Spanish holidaymakers often skip dinner altogether and just head from bar-to-bar picking up a few tapas at each.
If all that free tapas means you end up having a few too many to drive, there's no need to worry, as buses run regularly from Almuñécar Bus Station, including daily buses to Málaga, Granada and Almería as well as towns on the coast. If you wish to go further afield, Granada, Malaga and Almeria airport are all around 1 hour away.
---
Location
---
Other area guides in same area