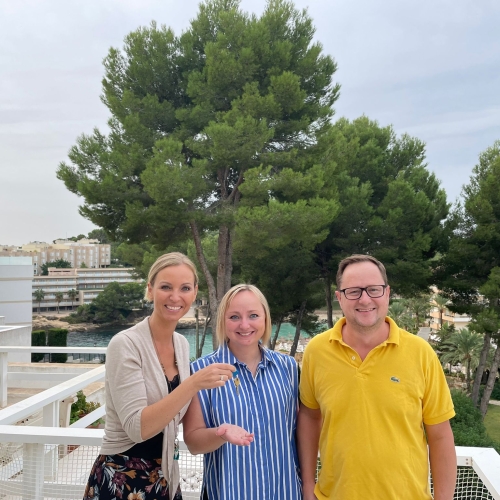 Line Robdrup & David Hendriksen
Buyer in Cala Vinyes
November, 2022
It has been a great pleasure to make use of homes-abroad.com and their great expertise in connection with the purchase of an apartment in Mallorca.
Their area manager Bitten has been our broker and has negotiated and confidently guided us in the dialogue with the seller. Having a broker who knows the differences in the Spanish real estate market and who could advise and answer all our questions has made us confident in our choice. Bitten is extremely helpful and professional and has many relevant connections to draw on.
We will always recommend homes-abroad.com and should we again need a broker in Mallorca, then Bitten is our safe choice.
Line Robdrup and David Hendriksen
---
We bought this home