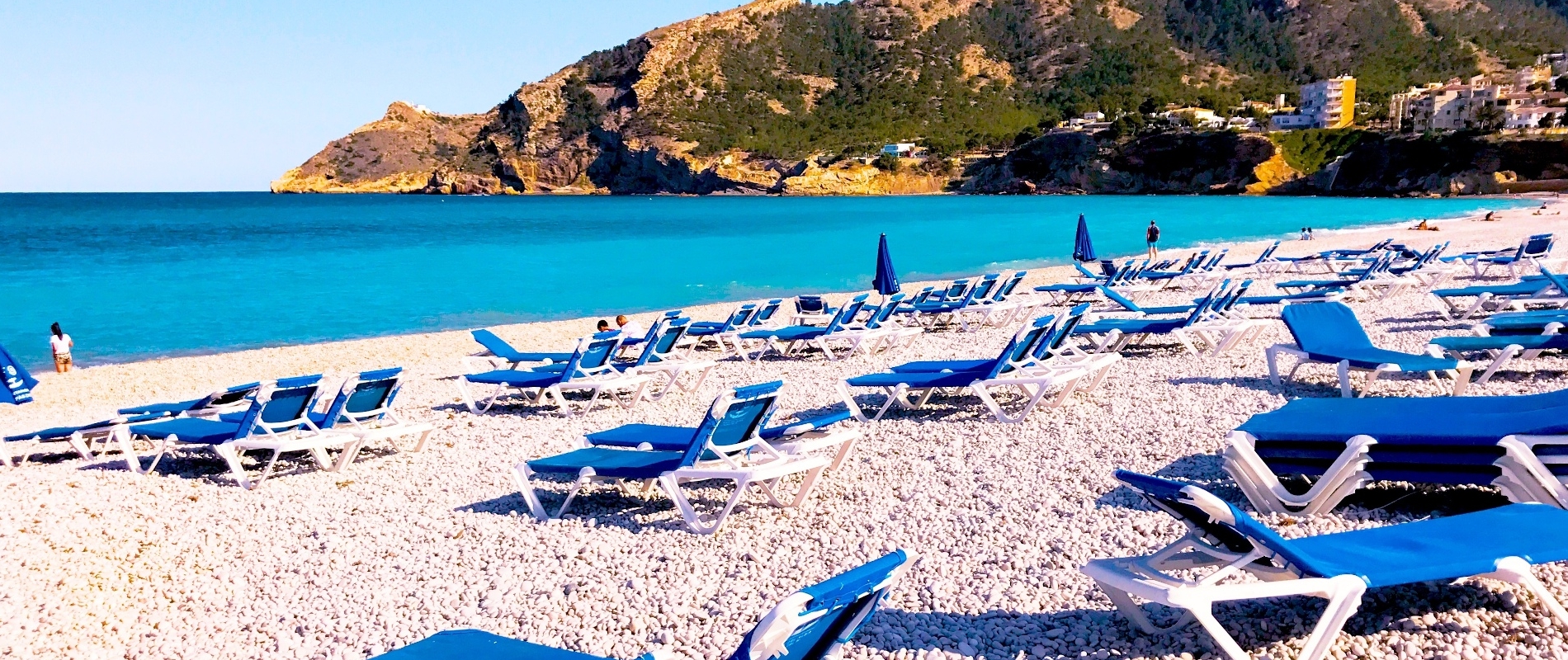 Welcome to
Albir
Positioned at the heart of the Costa Blanca and with a ready-made international community, Albir will suit anyone looking to enjoy this hugely popular area at a more relaxed pace.
With the high rises of Benidorm and the nature reserve of the Sierra Helada (Frozen Mountains) to the south, Albir is a purpose-built seaside community where low rise accommodation spreads out along wide tree lined streets. Take a stroll down a tropical boulevard built over a former river and you will emerge at the award-winning beach, Playa de Racó del Albir, truly a place to stretch out and enjoy the beauty of the Costa Blanca.
Unlike many of the resorts that have risen in Benidorm's wake, you'll find many distinctive features in Albir, such as a stunning lighthouse accessible by a delightful winding stroll along the edge of the Sierra Helada. Head down to the Paseo de las Estrellas at the right time of year and you could be rubbing shoulders with Spanish movie royalty at the well-established national film festival. Or simply relax in one of the town's many excellent restaurants which serve food from around the world alongside classic local rice and noodle dishes – and of course freshly caught fish.
---
Location
---
Community
This village of about 5,000 inhabitants attracts a more or less equal split of Spanish and expats mainly drawn from northern European countries including Norway, Holland and the UK. Albir is served by the parent town of Alfaz del Pi, several kilometres inland, which serves to help bond the various international communities.
Property
This is a planned town, with many properties designed to suit the needs of buyers from northern Europe. You'll find reasonably priced apartments, townhouses and villas here, with the more expensive properties closer to the beach and town centre amenities.
Amenities
The town is very well served by supermarkets, with five large stores, some of which carry products from Britain and Norway. In the summer months there is a small market selling local craft, jewellery and art. Parents will find two handy children's playgrounds on the beach.
Transport
Albir is helpfully situated between Alicante and Valencia airports, which are both under an hour's drive on the A7 motorway. You can also take the tram on the Alicante to Denia line, which has 40 stops including Benidorm along its 93 kilometres.
Health
Along with a public health centre you can also find practices where they specialise in the care of English, Norwegian and Dutch patients. The nearest hospital is 10 minutes away in Benidorm.
Cost of Living
Although a popular location for expats and tourists, Albir remains an affordable place to live with five supermarkets and countless reasonably priced restaurants.
---
Other area guides in same area