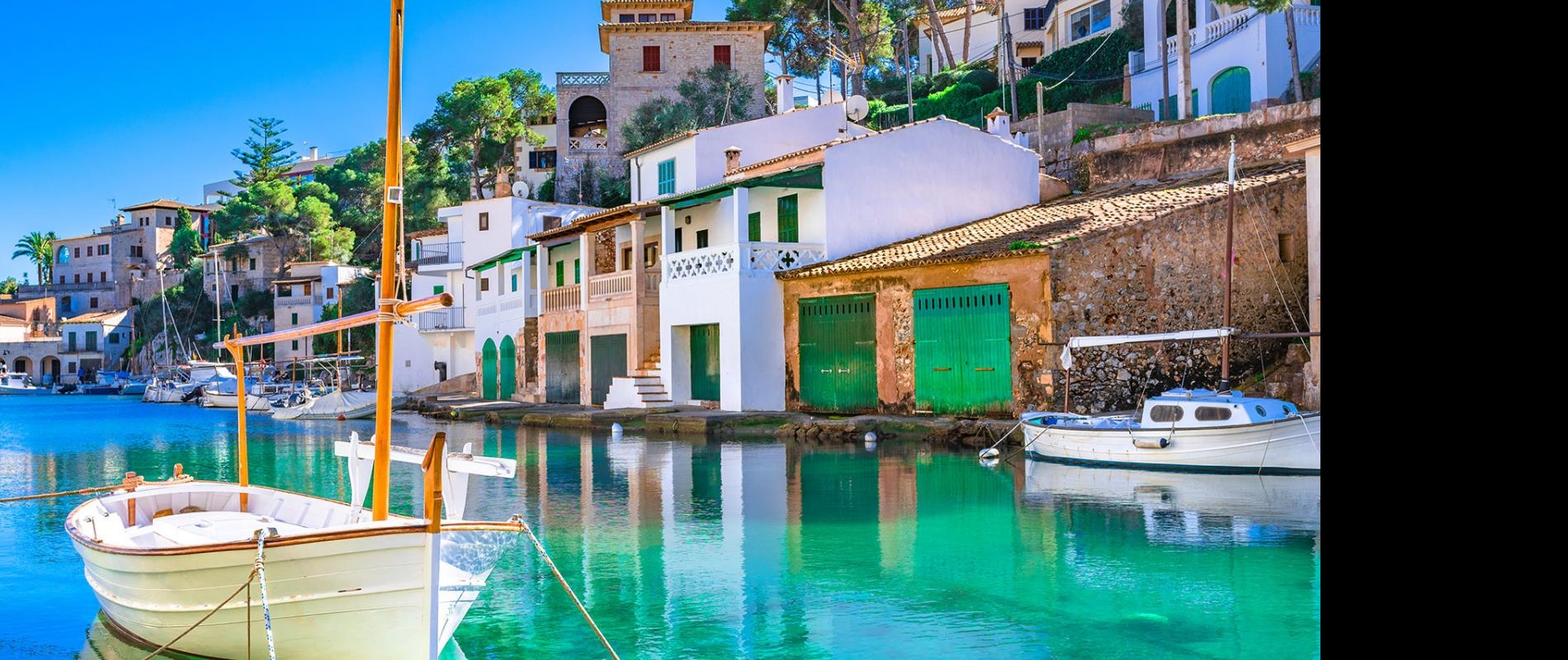 Welcome to
Balearic Islands
An archipelago off the east coast of Spain, the Balearics are known for their sunny beaches, beautiful natural surroundings and some of the liveliest nights out in Spain.
Whether you are a party animal, nature lover or an aspiring artist you'll be able to find a Balearic island that suits your way of life.
Which Balearic is for you? The four main islands each have their own distinct character; Ibiza, the party island with a deep history and hidden gems to the north; Menorca, peaceful, rustic and largely unspoiled; Mallorca, one of Spain's most popular tourist destinations and an inspiration for artists; Formentera, the smallest and most southerly island that still retains its rural charms.
Explore a little closer however and you'll find your preconceptions quickly crumble. For example, in Ibiza, long considered the club capital of Europe, it is still possible to enjoy a relaxed pace of life away from the action of San Antonio. Head inland and you'll find a patchwork of olive groves and rugged, wooded hills dotted with pretty towns and villages.
If you've visited the Balearics in the summer, you'll know just how busy they can get. This unstoppable tide of humanity hasn't spoiled the islands' natural beauty however, and you don't have to look far to find some of Spain's richest landscapes, including UNESCO World Heritage sites like the mountains of the Serra de Tramuntana in Mallorca and Ibiza's necropolis of Puig des Molins.
The Balearics have long been a beacon for artists, writers and musicians. Beyond the electronic pulse of Ibiza there are cultural riches to be discovered, most famously in Mallorca's literary Mecca, Deià. You'll find a thriving cosmopolitan community in Palma, the largest city in the Balearics and a truly international centre voted 'the best place to live' by the Sunday times.
The expat population on the islands has reduced a little in recent years, but there are still substantial numbers of foreign residents, including British, German, Moroccan and Italian. In 2017, of the 1.1 million population, foreign inhabitants made up 16.7% of the total. Whatever your background you're sure to feel at home.
---
Location
---
Other area guides in same area