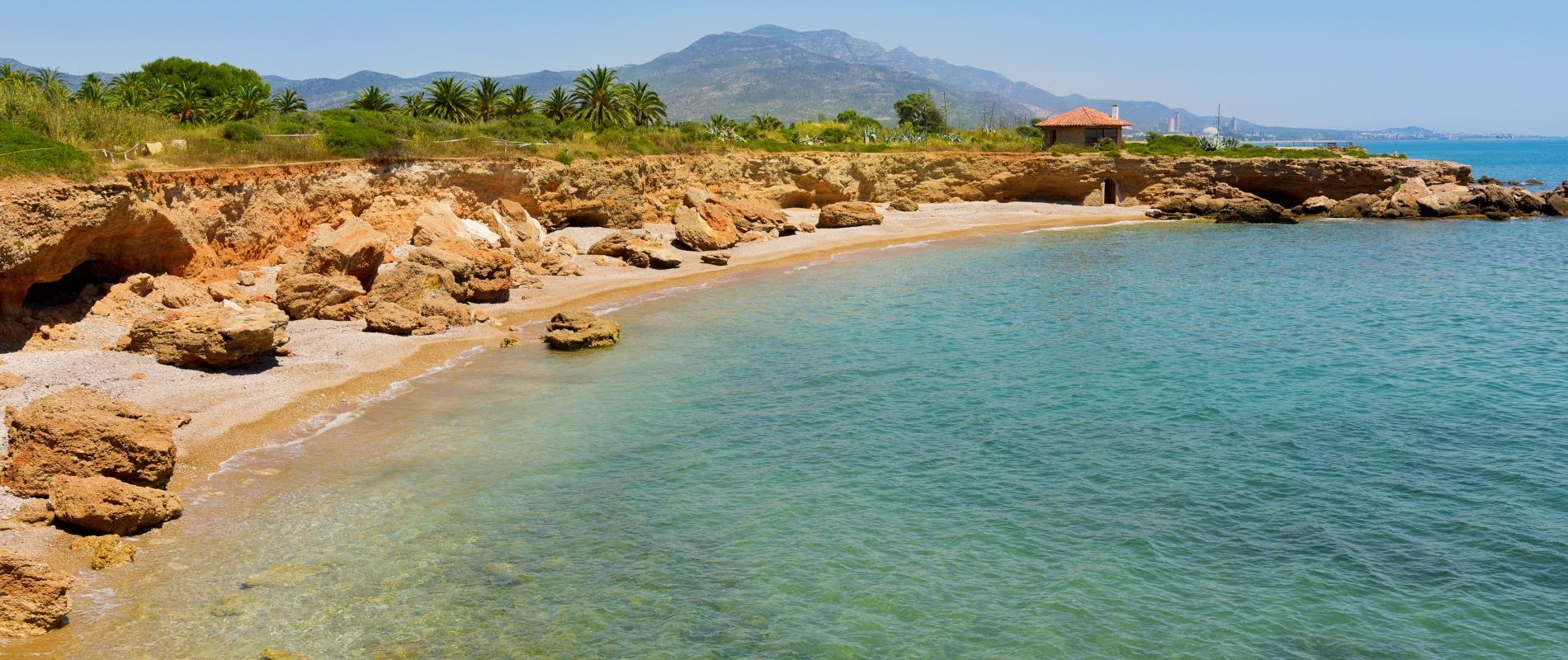 Welcome to
Vinaros
Located an hour South of Tarragona on the Costa Azahar is the fishing port of Vinaros, a city which blends beachy vibes with some of the best shopping in Castellon.
Enjoy amazing seafood, excellent shopping and fantastic blue flag beaches.
Located in the province of Castellon just over an hour away from Tarragona is Vinaros, a coastal city combining relaxed beach vibes with some of the best shopping in Castellon.
The beaches here are picture perfect: long, golden, with fine sand and azure waters, with a sleek, palm-lined waterfront buzzing with restaurants, bars and stalls. Head along the coast and craggy coves begin to emerge, perfect for underwater exploration.
These waters aren't just for leisure though; the area is also a busy fishing port. This is great news for seafood lovers, supplying an abundance of fresh-caught seafood available year-round, both in local markets and on local menus. Be sure to check out the star of the local gastronomic scene: the Vinaros prawn, an unusually large, meaty variety with a delicate flavour, beloved across Spain.
Head to the city centre for some truly fantastic shopping, not to mention fantastic architecture. Here, immaculate plazas are generously flanked with a huge selection of shops, bars and restaurants, leading to some spectacular old buildings. Be sure to pay a visit to the compelling and idiosyncratic church of La Asuncion, which juxtaposes its rugged, painted fortress structure with a magnificent and refined baroque style church façade.
---
Location
---
Community
Vinaros is a majority Spanish city, with a smaller European and international community. The city is famed for its fantastic annual carnival, which is one of the very best in Spain, not to mention the King Prawn festival!
Property
There is something to suit every preference. You can choose from apartments in the city centre, on the beach or next to a golf course. Alternatively, there are modern luxury villas, pretty bungalows, immaculate townhouses and also commercial properties and land available.
Amenities
This is one of the most important shopping areas in Castellon, so you will find everything you need for daily living, not to mention a tempting array of luxuries. Supermarkets, independent boutiques, designer clothes shops, shoe shops, bakeries, butchers, banks, lots of great bars and restaurants – whatever it is you need, you'd be hard-pressed not to find it.
Transport
Vinaros has excellent transport links, with its own train station, a regular bus service and Castellon–Costa Azahar Airport is just 45 minutes away. Take the E-15 highway, and you can be in Tarragona in just over an hour.
Health
There are a wide range of medical facilities, from Spanish state clinics to private doctors, plus dentists, pharmacies and veterinarians. The nearest hospital is the Hospital Comarcal de Vinaros, just 7 minutes away from the city centre.
Cost of Living
Cost of living is very reasonable, especially when you compare Vinaros to other popular coastal resorts. Property is good value for money and public transport is excellent and cheap.