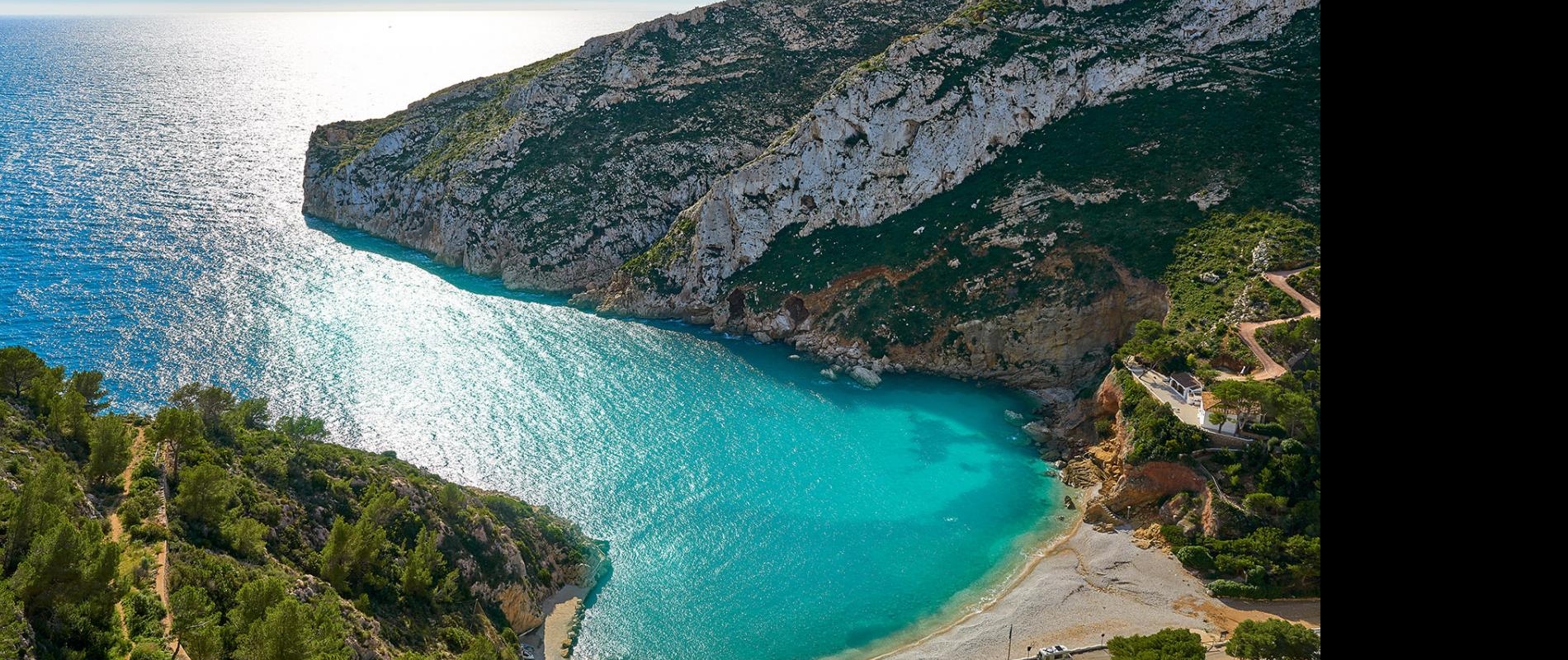 Welcome to
Costa Blanca North
A near perfect climate will keep you on the beaches all year round but look a little further afield and you will find medieval ruins, diverse landscapes and thriving towns.
Set on the eastern Mediterranean coast of Spain, Alicante province is home to the Costa Blanca, 160 kilometres of stunning beaches. You'll find some of Spain's most famous resorts here. Glorious sandy white beaches of the south turn into characterful coves and limestone crags further north. All come with a reliable climate all year round; winters are warm and dry, the summers hot, but thankfully a shade cooler than in the southern provinces.
Inland the landscape offers just as much variety, from the rugged mountain terrain of the north to the fertile plains of the south where you'll find lemon groves and colourful salt lakes, perfect if you are seeking a little seclusion.
This is a region steeped in history and culture. There are Roman ruins to discover and dozens of castles dotted across the countryside, once part of a fortified border between the ancient kingdoms of Castilla and Aragon. And over the city of Alicante itself, the Castle of Santa Barbara looks down on the ancient harbour and is surrounded by streets and houses that are reminders of the region's Arabic heritage.
Alicante is well served by its tourism industry which forms the largest part of the economy and offers the most job opportunities. Traditional Spanish trades also still thrive, including agriculture, vineyards and fishing – as the miles of striking nets strung out along the coast prove.
There is a lively community of international residents – the largest ratio of expats to Spanish in the country, with some areas at fifty percent. You'll find a warm welcome in this community, along with reliable services to support you wherever you choose to settle.
The Costa Blanca is a place of two halves, with the Northern areas offering a little more tranquillity, but a higher cost of living, and the Southern towns attracting more Northern European tourism, resulting in bustling resorts. For example, Moraira, a small town to the North, has been dubbed the St Tropez of Spain.
The major centres on the Costa Blanca have comprehensive transport networks, within the cities and between them, but in the smaller towns, you'll need a car.
Alicante is the best-placed airport for travel abroad, and like any major city, offers a variety of destinations and price points for the budget conscious. The working day is often seasonal, with later opening hours over the summer months, and many businesses still close during traditional siesta hours.
Many of the towns in the Costa Blanca have thriving markets, sports facilities and nearby beaches. Most centre around nightlife yet remain incredibly family friendly. Golf is the reigning sport, with over 30 courses to choose from in the area.
The Costa Blanca offers a life filled with fresh food, stacks of sunshine and relaxation. Just don't forget your sun-cream.
---
Location
---
Other area guides in same area