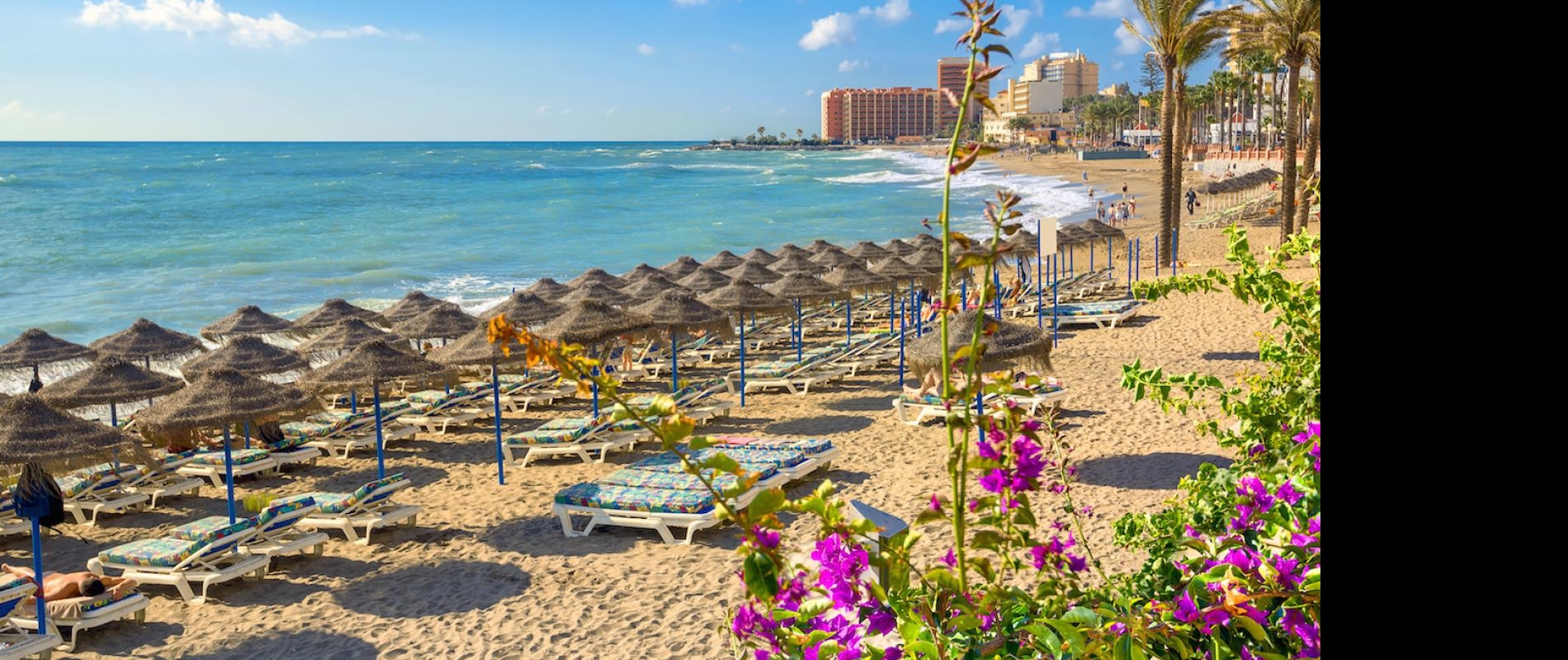 Welcome to
Costa Del Sol
The vibrant city of Malaga, famous resorts, glitzy Marbella and pretty white inland villages - the 'Costa' has so much to offer.
Join the jet set with glamorous coastline, luxury apartments, fashionable bars and restaurants, and stylish city life. With an endless supply of sun, Sangria and stunning beaches, the Costa del Sol is still the ultimate destination for anyone in search of the good life.
The Costa del Sol has been Spain's most popular destination since the late 1950s when air travel made it accessible to the masses for the first time. Many loved it so much they never left. You will already know about the gorgeous climate, the endless rounds of golf, good food and of course the beaches, but look closer and you can still find traditional elements of Andalusian life and culture.
Much of its 200 km coastline is home to resorts like Torremolinos and Fuengirola which have now developed into busy tourist meccas with a permanent population of around 1.5 million. Local authorities have invested heavily in the streets and promenades and there are an amazing 23 blue flag beaches.
To the west is the 'golden triangle' of Marbella, Estepona and Benahavís. The area has a glamorous, upmarket reputation and there is much to recommend the area for those looking for some low-key sophistication.
These resorts are just a small part of this diverse region. Inland you'll find countless traditional whitewashed villages set among the olive and lemon groves. Sit in a local square and sip cerveza, while you drink in the authentic Spanish atmosphere.
You'll find a huge array of properties, from luxurious villas to cool apartments. The region also has excellent provision for your health and education needs. And did we mention the beaches? There are over 100km for you to explore!
Malaga province is located in southern Spain in the region of Andalucia, and is probably best known for its gorgeous beaches, particularly those along the Costa del Sol. This glamorous strip of coastline is similar to Southern California in climate and scenery, with warm weather throughout the year and a landscape comprising beaches, cliffs, estuaries, bays and dunes. If you fancy a taste of the high life consider buying in Marbella area, playground for the rich and famous; think expensive yachts, fashionable bars and restaurants, luxury apartments, and designer shops.
Malaga region is fast becoming the food hub of southern Spain, thanks in part to a varied landscape which provides all the conditions needed for virtually every type of produce. Restaurants in the area have access to an abundance of freshly caught seafood and excellent local produce including olive oil, wine, cheese, ham, and a huge array of fresh fruits and vegetables.
As with other parts of Spain, there are excellent transport links in the area, including Malaga airport, which provides affordable access to most parts of the world. Public transport in the province is plentiful and great value for money, with air-conditioned buses and trains running regularly.
---
Location
---
Other area guides in same area