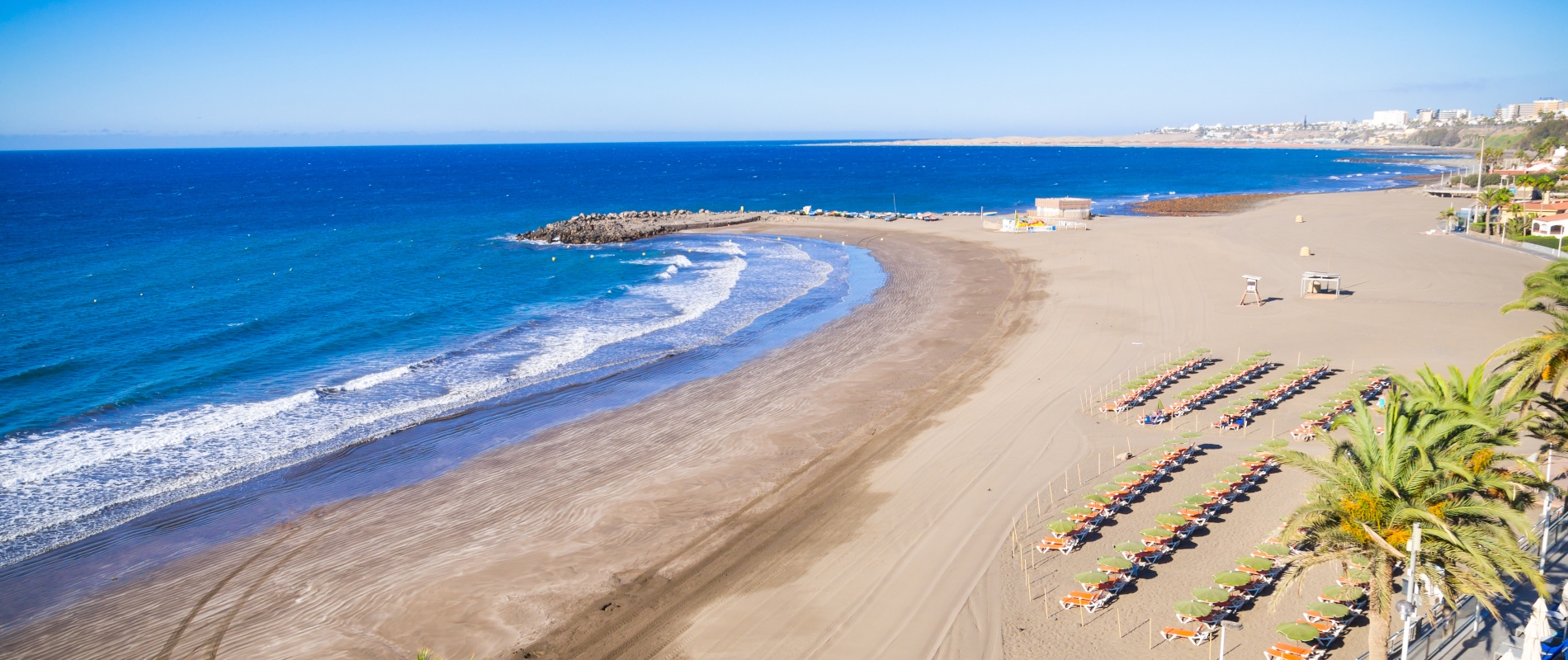 Welcome to
Gran Canaria
Nicknamed the 'mini continent' by the tourism board, Gran Canaria has a variety of microclimates including an alpine north, an arid south, a fertile centre and a breezy, white sandy coastline.
Thanks to the microclimates brought in by the trade winds and the volcanic foundation of the island, Gran Canaria contains mountains, ravines, plantations and plentiful beaches all within the 50 km diameter. One third of the island is in the Man and the Biosphere Programme (MAB) run by Unesco and includes over 30 different protected natural areas.
Tourists tend to gravitate towards Las Palmas, the capital and the coastal resorts. The Playa del Ingles offers a buzzing beach and nightlife, Meloneras hosts upscale villas and boutiques, Maspalomas has the famous wind-sculpted dunes and separate beaches for families, nudists and the LGBT community while Mogán has a loyal year-round following with residents of the island.
Motorways connect Gran Canaria airport with Las Palmas and popular resorts and there's an extensive bus network encircling the island. Apart from banana and tobacco exports, tourism is the most likely sector for job seekers. Both English and German languages are in demand and Northern European expats keep the service industries going over the winter months. There are schools aplenty and a large hospital in the capital.
Enjoy the Painted Cave, an archaeological museum and park in the town of Galdar. Pasito Blanco offers golf courses and close to Agüimes is a crocodile park and reptile zoo. In the 19th century, Gran Canaria became known as a place of 'Grand Rest'. Visitors came for the spas at Azuaje and Berrazales. Nowadays there's a range of spa and wellness centres all over the island. Celebrate Carnival in either Las Palmas or Maspalomas in February-March. Maspalomas has hosted the Gran Canaria Gay Pride festival for nearly 20 years. Residents also enjoy whale watching, water sports, hiking, biking and deep-sea fishing.
---
Location
---
Other area guides in same area