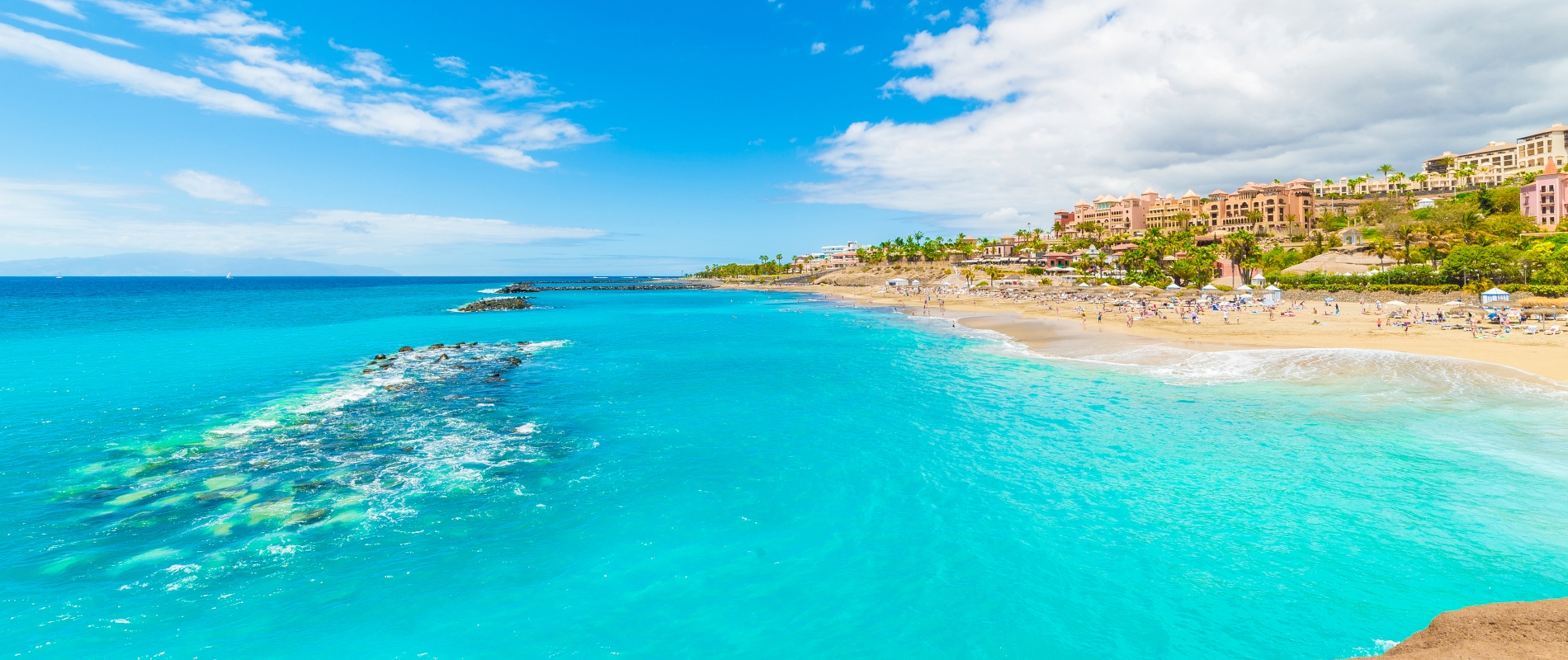 Welcome to
Tenerife
Known as the Island of Eternal Spring, Tenerife is the largest of the Canary Islands, an archipelago off the West coast of Africa on the same latitude as the Sahara Desert.
Tenerife has a rich cultural make-up as well as a diverse range of territories. It's clean, warm, well set up for international travellers and ideal for a leisurely lifestyle.
Famed as Spain's highest peak, Mount Teide is a dormant volcano that dominates the island's landscape. From ancient forests to lava fields, and snowy peaked crests to famous basalt black sanded beaches, Tenerife packs a huge amount of diverse terrain into a small area. According to Spain's Health and Industry Ministry, Tenerife is one of the cleanest places in the country with an air pollution index well below the national average. That's partly down to lack of industry, but also down to a heady sea-breeze. At the moment of counting, there are 13 Blue Flag beaches during peak season and National Park status protects much of the interior.
Tenerife claimed global significance when Spain conquered the Americas, with the port town and now capital, Santa Cruz de Tenerife providing a trading point for sailors heading across the Atlantic. Tourism began in earnest with the Victorians and now accounts for a considerable part of Tenerife's economy — with 78% of the population in the service industries.
Because of its international population, many businesses and services are open from 10am until 10pm, with only the smaller towns honouring the siesta break. It's the best island in the Canaries for airport travel, with two international airports (North and South) growing exponentially, with 24 new routes added in the winter season of 2019 alone.
As for leisure, there's shopping centres, water parks, restaurants and nightlife aplenty. While water sports, football, volleyball, deep sea fishing, golf and sailing are popular, native sports still thrive on the island. These include Canarian wrestling and Bola Canaria, a game similar to French Boules. Then if you like dancing, there's the Santa Cruz Carnival, second only to Rio de Jinero, a world-class event that lasts for 3 weeks.
---
Location
---
Other area guides in same area