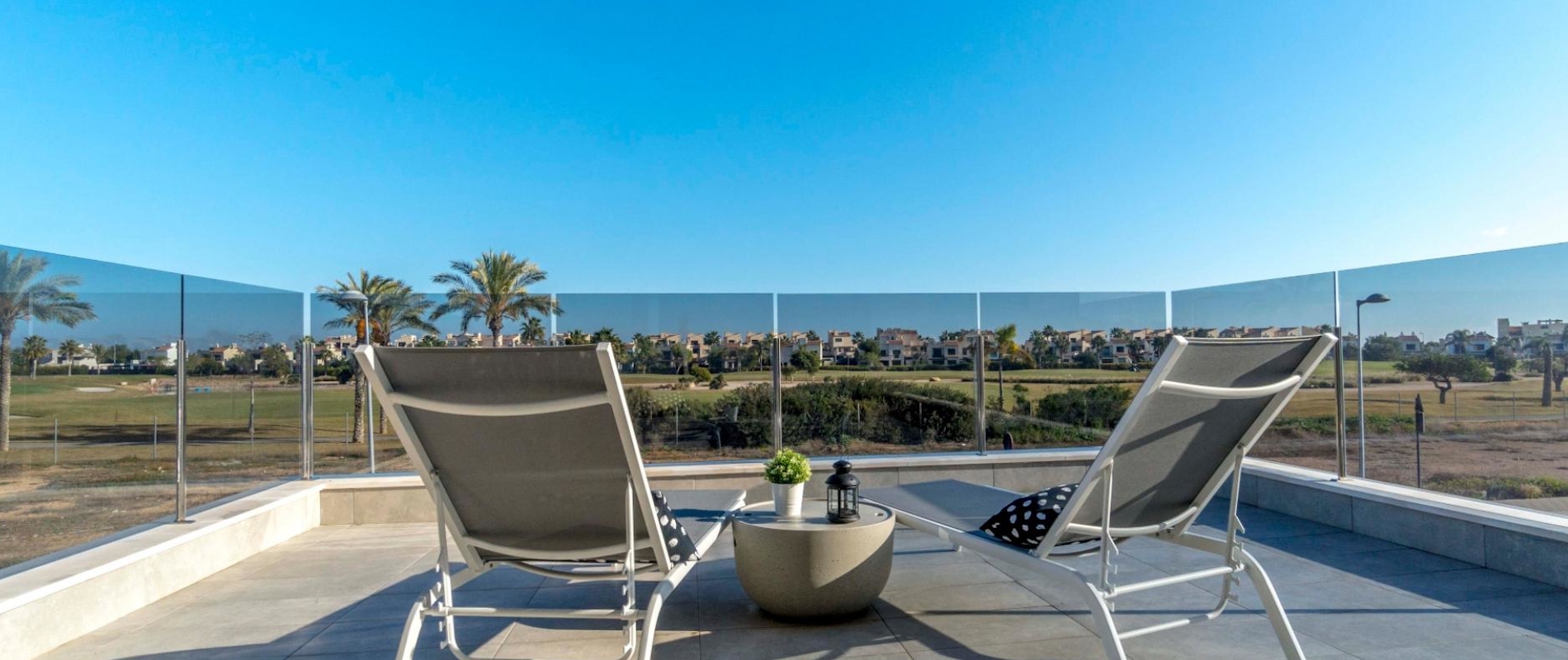 Welcome to
Roda Golf & Beach Resort
The location of this top-rated resort was given much thought and is perfectly located within easy reaching distance of everything you could possibly wish your holiday home in Spain was near.
The region of Murcia is a varied part of Spain and to one side has infinite soft sandy beaches and in the other direction, a drive of approx. an hour will get you to the snow-capped Sierra Nevada. Whether you are looking for relaxing beach holidays or to have enough to keep you occupied for the whole year, Roda Golf & Beach Resort will be able to cater for you.
Next to the Mediterranean Sea and only 1.5 Km from the unique natural setting of quiet, shallow waters that is The Mar Menor, Roda Golf & Beach Resort opens its doors in a region with more than 253 Km of Mediterranean beaches. Translated, Costa Cálida means 'warm coast', and with around 300 days of sunshine per year and an average annual temperature of 21 ºC it more than lives up to its name.
The ideal spot to enjoy an exclusive paradise with all the cultural and biological richness of the region of Murcia, it is also one of the most important spots in the world for sports lovers, offering water sports, with an endless range of activities including swimming, sailing or water skiing, as well as activities such as tennis, trekking or golf.
At Roda Golf & Beach Resort there is a quest for good taste in the elements that go to make up the complex, and for a harmony with the matchless Mediterranean landscape. Thus, each of the homes, in elegant, subtle colours, has been integrated perfectly into the tone of the Mediterranean.
---
Location
---
Other area guides in same area