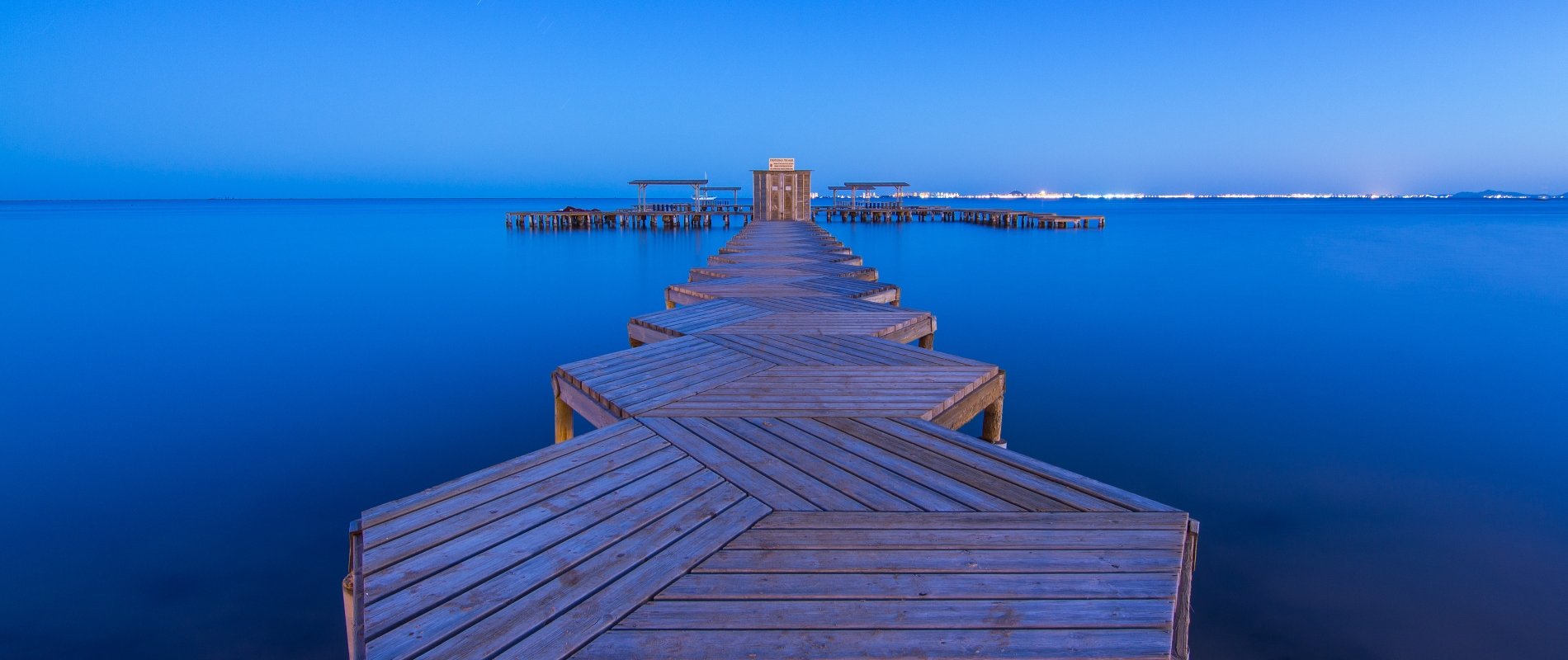 Welcome to
San Javier
Uniquely situated in Spain's south west, this stretch of coast enjoys the especially warm waters of the Mar Menor and is surrounded by stunning natural habitats.
With access to the increasingly popular Costa Cálida and within easy reach of Murcia, San Javier offers a stunning climate, the great outdoors and the best of Spanish culture.
Until recently you might have only known San Javier as the location of Murcia airport and the gateway to the Costa Cálida (the warm coast). The airport's closure in early 2019 and relocation half an hour to the west means a greater appreciation for the town's other benefits is now possible. Not least of these is the proximity to the glorious Mar Menor, a stretch of calm lagoon water insulated from the Mediterranean by a long, narrow strip of land, which makes for an excellent alternative to the busy beaches of the Costa Blanca.
In San Javier you will find a modern, well organised town with excellent shops, cafes and restaurants. This is a town built on agriculture and you won't struggle to find fine fresh fruit and veg here; try the local specialty, Caldero, a dish of rice and fresh fish spiced with ñoras, a sun-dried pepper grown in the Murcia region. People are drawn to the area for the excellent climate, cultural events like the annual jazz festival as well as golf and water sports facilities.
---
Location
---
Community
The past few decades have seen San Javier grow from tiny coastal village to a thriving town, whose location has attracted expats from Europe and beyond. Although now an important tourist destination, San Javier maintains its original identity as a centre for agriculture and fishing.
Property
Until recently San Javier and the surrounding area was a cheap alternative to the nearby Costa Blanca. Apartments, villas and townhouses are still cheaper, but prices have risen in recent years.
Amenities
You'll find a great blend of old and new in San Javier. A traditional weekly market sells the region's bountiful produce every Thursday and the modern Dos Mares shopping mall can be found on the outskirts of town and includes cinema and bowling. Golfers will want to visit the 18-hole Roda course and water sports enthusiasts will be able to dive or parasail to their heart's content in the Mar Menor.
Transport
Although the airport is now a half hour's drive away, San Javier is still accessible by a number of fast roads. For those without their own transport, a wide range of bus services connect you with the local towns and the regional capital Murcia.
Health
Many people are drawn to the San Javier area for its air quality and the climate of the Mar Menor, with the healing mud baths at Lo Pagan just a few minutes drive away. If you need something more than mud and sun, the town has two medical centres and the municipality's hospital Los Arcos del Mar Menor is on the edge of town.
Cost of Living
You'll find life in San Javier a little more reasonable than the more touristy Costa Blanca and with property prices also a little lower, this is a good option for anyone looking to stick to a budget.
---
Other area guides in same area