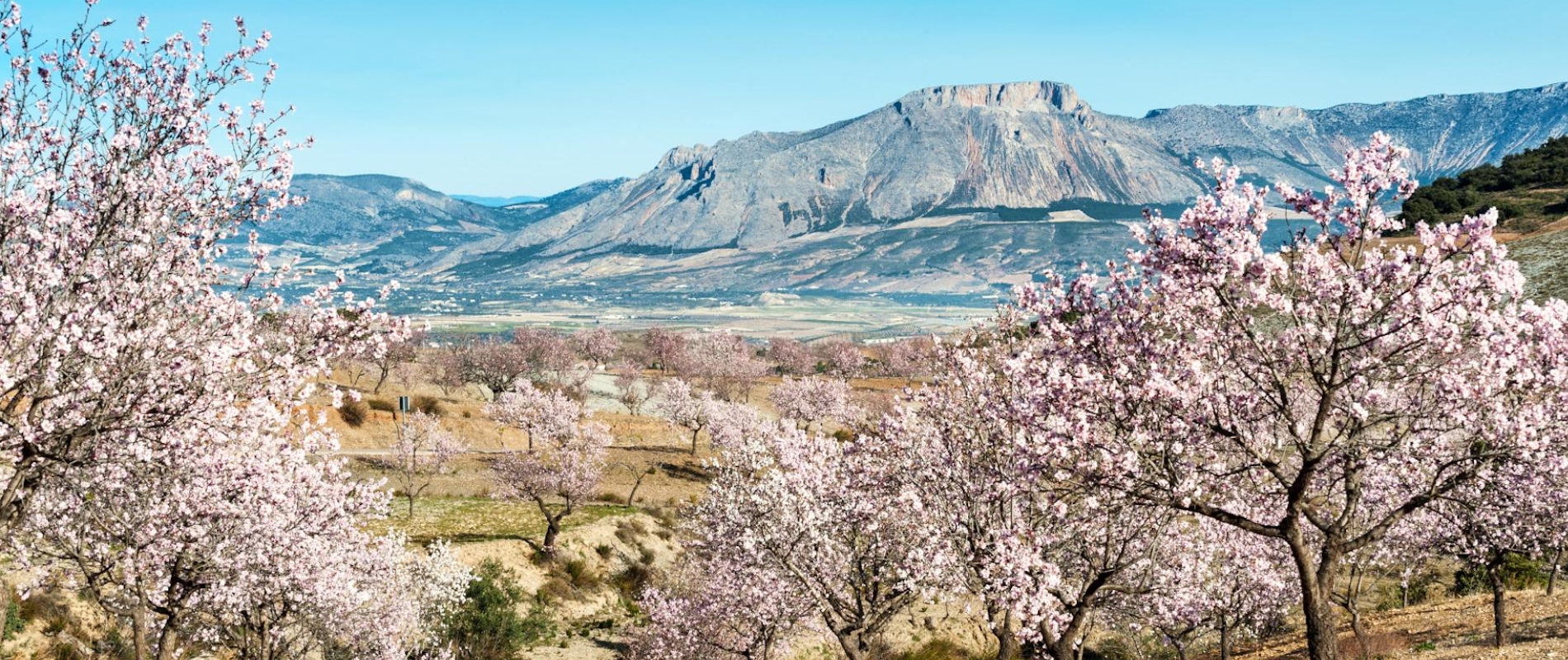 Welcome to
Huercal-Overa
An important working town in the province of Almeria, Huercal-Overa is half an hour from the coast and surrounded by a fascinating landscape of both desert and lush green forests.
A vibrant Spanish atmosphere and unbeatable amenities make this is just the place for anyone in search of a reasonably priced property in a thriving community.
To walk the streets of Huercal-Overa is like stepping back in time; this old town was an important trading post for Romans, Moors and countless traders who have all shaped the town over millennia. Today its geographical situation on the route between Murcia and Almeria means it remains an important commercial centre with excellent amenities. For anyone looking to settle here, the architectural beauty and buzzing cultural life make it an even more attractive proposition.
At the centre are the features people look for in historic Spanish towns: narrow streets, traditional plazas and beautifully rendered public spaces. The surrounding area is also fascinating for its diversity. Walk out into the countryside and where once you would have found desert landscape, new pine plantations together with almond, eucalyptus and oak trees are transforming the area into a lush oasis. And that's before you've even got near the coast – it's a short easy drive to reach one of Andalucia's best beaches: San Juan de Los Terreros.
---
Location
---
Community
Very much still a working, agricultural town, Huercal-Overa's position has made it an attractive destination for settlers from across Europe and South America. Of its 19,000 inhabitants, around 20% have come from outside Spain.
Property
You will find a wide range of very affordable homes in Huercal-Overa, including townhouses, modern apartments and many larger villas and farmhouses in the surrounding area.
Amenities
There are numerous bars and restaurants, as well as a plethora of shops and a twice weekly market where you can get your hands on locally grown fresh fruit and veg. You can also find excellent sporting facilities in town, along with an awarding winning theatre and cinema.
Transport
The town is accessed by two major roads connecting you with the coast and the surrounding area. The nearest airport is Corvera International at around an hour's drive away. If you are without your own transport, then head to the bus station which will take you to over 20 Spanish cities and destinations across Europe.
Health
Many people are drawn to the town for its excellent health care facilities, which include a hospital considered to be one of the best in Spain. You'll also find a public health centre with a number of English-speaking staff and doctors.
Cost of Living
As you will be away from the madding crowds of the Costas, prices in shops and restaurants tend to be a bit lower in Huercal-Overa.
---
Other area guides in same area